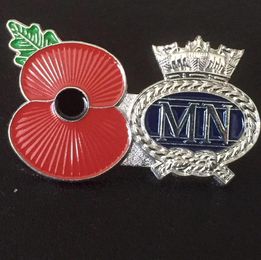 This site has no commercial intent and is purely for the interest of sea and ship loving people. Any images may be downloaded for personal interest but any use for commercial purposes is strictly forbidden without permission from the originator. For any questions please communicate with the site manager at iancoombe2@gmail.com
CLOSE YOUR EYES AND GO BACK A FEW YEARS, 40, 50 MAYBE - WOULD YOU DO IT ALL AGAIN ?

Your comments welcome in the Guest Book and will reply within a few days..
Brian Williams who presently lives in Adelaide South Australia has sent me the underlining few words and also a selection of ships he sailed in whilst at sea beginning in the mid fifties.
Should any readers like to comment on Brian's contribution to the site please let me know and I shall forward his e-mail address..
I have lived in Adelaide, South Australia since 1970. Hobbies include listening to music and reading anything maritime. I have a vast collection of books pertaining to the sea along with many CDs from the earlier years of rock'n' roll to classical. Since retiring my wife and I have enjoyed travel which has included the occasional cruise on ships which bear no resemblance from those passenger ships of an earlier era ! Unfortunately as we are all aware travel has now become very restricted since March of 2020. The photo of us below is from our last cruise to New Zealand just before the virtual collapse of the cruising industry.
Shortly after coming ashore I went door to door cold selling and must say how soul destroying that can be even with a company car provided ! Later I joined a friend as plumber's mate and also dabbled in home maintenance. After a year living in South Australia I started my own business as a contract painter building the business to eventually become one of the most successful in Adelaide providing work for a dozen employees.
Eventually retiring in my mid fifties I encouraged my son to carry on the business which he is still doing today very successfully.
As you can see my wife and I continue to enjoy good health while, sadly, many of our old shipmates are no longer with us.
BRIAN AS DBS !
You mentioned South Africa Ian and your time with Union Castle. I only ever got to Durban on a couple of occasions & that was in my first couple years at sea. As a 16 year old and knowing only the world from school atlas & certainly unaware of such things as apartheid, I found signs in Durban saying `Whites Only` on park benches and `Blacks` having to go atop double decker buses quite bewildering to say the least.
Not sure if I related to you the time I jumped ship in Lisbon a country then I thought was great. We would call in there when coming across from Canada on our way into the `Meddy` and Lisbon would be our last port of call on the way out of the Mediterranean and back to the Canadian East coast. This we would do for a number of months.
I was only in Lisbon for a couple of weeks when I was picked up by the police having a beer and a feed in a local bar. Having no papers but telling them I was a British seaman who had `missed` my ship they took me to the British Embassy. They of course had been informed of `a seaman abroad` so they gave me a couple of pounds which they in no uncertain manner said was to be spent on toiletries only and not booze !
The police then took me by car along the coast to the seaside town of Estoril where I was put into a large house with big grounds out back. I discovered it was a detention center for anti government disasant`s who were trying to over throw the then President Salazar. For the couple weeks I was there I was a bit of a curiosity being a young British guy . Several of the detainees in the first few days of being there ,would ask me to speak to them in the center of the garden as they indicated that the inside of the place was bugged. The strange thing that I found odd was most of the prisioners were not Portuguese but Asian`s !
Every morning a couple of plain cloths, I guessed police, would drive me back to the Lisbon docks and take me aboard any British ship going back to the UK. Several Captains for what ever reason refused to take me, so back to Estoril we would go. Eventually a skipper of a Blue Star vessel agreed to repatriate me, (he was a Scot). So after signing the obligatory DBS articles stating I was to be a `paid a shilling a week` that being the case`` no British citizen would be a slave under the British flag `` ! You could be made to work if the captain so wished, but he said` just sit it out until we get back to UK.`
Another adventure that I made for myself !...................Where I hung out before being picked up is another story Ian !
Brian.
BRIAN & WIFE SAM CRUISING
BRIAN - 1958 STILL WET BEHIND THE EARS !
SHORESIDE WITH MATES 1955
PORT BRISBANE-DECK GOLF-MIDDLE OF THE INDIAN OCEAN
SWIMMING POOL "PORT BRISBANE"